---
---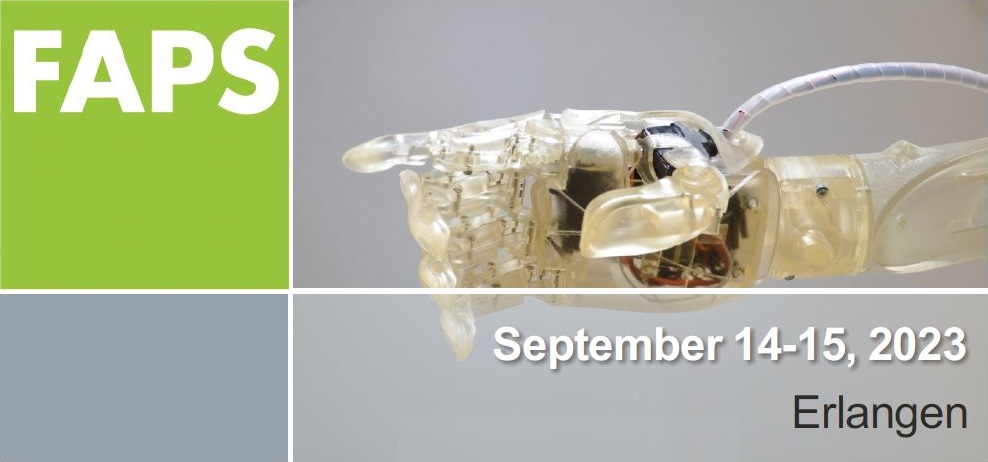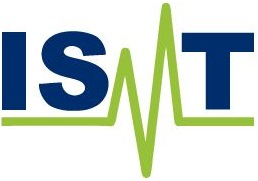 Conference on Medical Technologies 2023
Integrated Systems in Medical Technologies (ISMT)
ABOUT ISMT
Medical technology is one of Germany's most important economic sectors, with the aim of improving patient care and increasing the patients' quality of life. This is achieved through the development of modern technologies and devices that enable precise diagnosis, optimize therapies and support patient rehabilitation.
Moreover, medical technology is a fast-growing field, with constant new developments and innovations. The ISMT conference on medical technologies is intended to be an annual event providing an opportunity to showcase and highlight these advancements.
This premier event will bring together leading experts in the field of medical technology, including researchers, engineers, clinicians, and industry professionals, to share their knowledge and insights on the latest advancements in medical technology.
The conference will feature keynote presentations and a variety of paper presentations on the latest progresses in medical technology. In addition to the paper presentations, there will be an exhibition hall which offers a great platform for companies, especially start-ups, to showcase their products and innovations. 
Do not miss this opportunity to network with your peers, learn about the latest developments in the field, and gain valuable insights on the future of medical technology.
We hope you will join us for this exciting event.
TOPICS
Actuators and sensors
Actuators in biomedical engineering

Novel sensor technologies
Compliant sensing of vital signals
Integrated systems
Exoskeletons and prostheses

Therapeutic and healthcare robotics
Active implants
Wearable devices
Interaction and communication
Human

digital twin

Usability
Bidirectional interaction
IoT in healthcare
SUBMISSION 
–
Deadline extended to June 09, 2023
Experts of industry and science are invited to present a contribution on the topics listed or other topics that correspond to the general subject of the conference. Submissions should be made in the form of full papers and will be reviewed by a panel of experts. For a publication of the submission at least one author has to be registered until July 31, 2023.
The full paper should have a length of 4-6 pages including illustrations and references. The full paper template can be found at https://www.ieee.org/conferences/publishing/templates.html. For more information, please see the Call for Papers.
EXHIBITION & SPONSORING
An exhibition offers SMEs and newcomers the opportunity to present their products/innovations/inventions to a wide audience. In addition, we offer attractive sponsoring packages. More details on exhibitor packages and sponsorship opportunities can be found here.
IMPORTANT DATES
| | |
| --- | --- |
| May 26, 2023 June 09, 2023 | Submission of full papers |
| June 30, 2023 July 10, 2023 | Notification of acceptance of full papers |
| July 21, 2023 July 31, 2023 | Submission of final full papers (camera-ready) |
| September 3, 2023 | Registration deadline |
Early Registration (until July 14, 2023)
Standard Fee: € 780
Reduced Fee*: € 490
Student Fee: € 190
One Day Fee: € 590
Registration (after July 14, 2023)
Standard Fee: € 980
Reduced Fee*: € 580
Student Fee: € 280
One Day Fee: € 590
* Reduced fee for speakers, authors, program committee members, university members and physicians
** net, plus VAT
VENUE AND ACCOMODATION
The ISMT conference will take place in Erlangen at the Institute for Factory Automation and Production Systems (Egerlandstr. 7-9, 91058 Erlangen) of the Friedrich-Alexander-Universität. The presentations will take place in the lecture hall H17 Hörsaal Maschinenbau (Immerwahrstr. 1, 91058 Erlangen). More information about the location, parking situation and overnight accommodations can be found here: Venue, parking and hotels.
An evening event will take place on September 14 in a regional restaurant (Entla's Keller) to further exchange ideas and network in a relaxed atmosphere. Attendance of the evening event is included in the registration fee.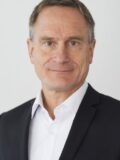 Conference Chairman
Prof. Dr.-Ing. Jörg Franke 
Friedrich-Alexander-Universität Erlangen-Nürnberg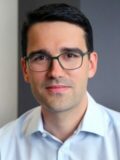 Publication Chairman
Prof. Dr.-Ing. habil. Philipp Beckerle
Friedrich-Alexander-Universität Erlangen-Nürnberg
TECHNICAL SPONSORS
 
Further information:
Egerlandstraße 7
91058
Erlangen